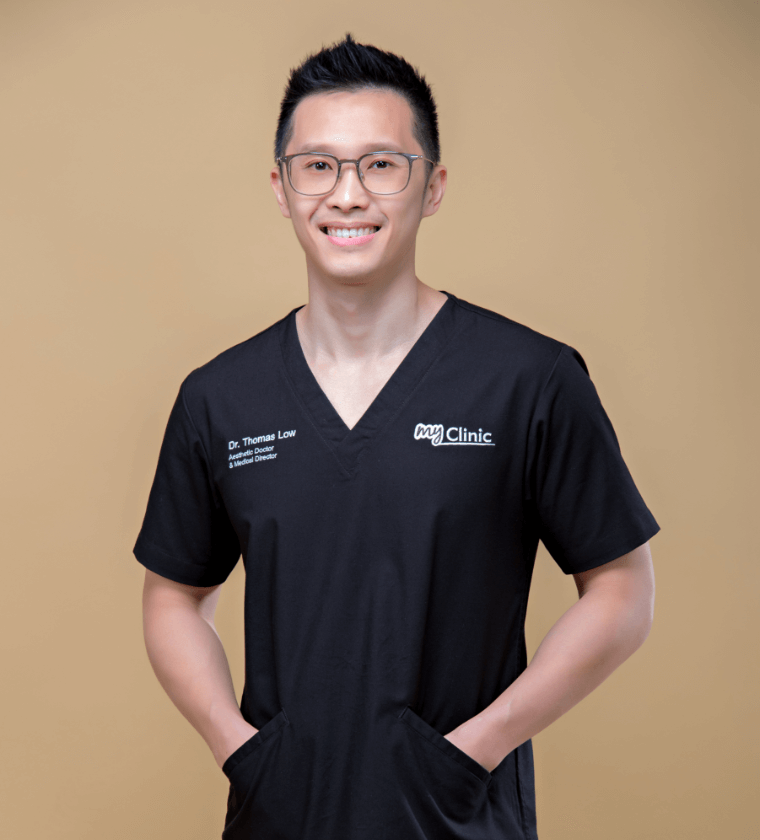 Dr. Thomas Low is the Medical Director of MyClinic. He graduated from Volgograd State Medical University, Russia in 2010. Prior to aesthetic medicine, Dr Thomas served in hospitals in Sungai Petani and Alor Star, applying his trade in various medical disciplines.
Dr Thomas has a great passion for aesthetic medicine and that drove him to obtain a MSc in Healthy Aging, Medical Aesthetic and Regenerative Medicine, UCSI. He also holds the Letter of Credentialing and Privileging for Aesthetic Medicine granted by the Ministry of Health, Malaysia.
Dr Thomas understands that aesthetic medicine is a blend of two worlds – knowledge of science and beautiful art. This has led to a constant seeking of the latest evidence-based treatments to help his clients achieve the safest and most desirable outcome.