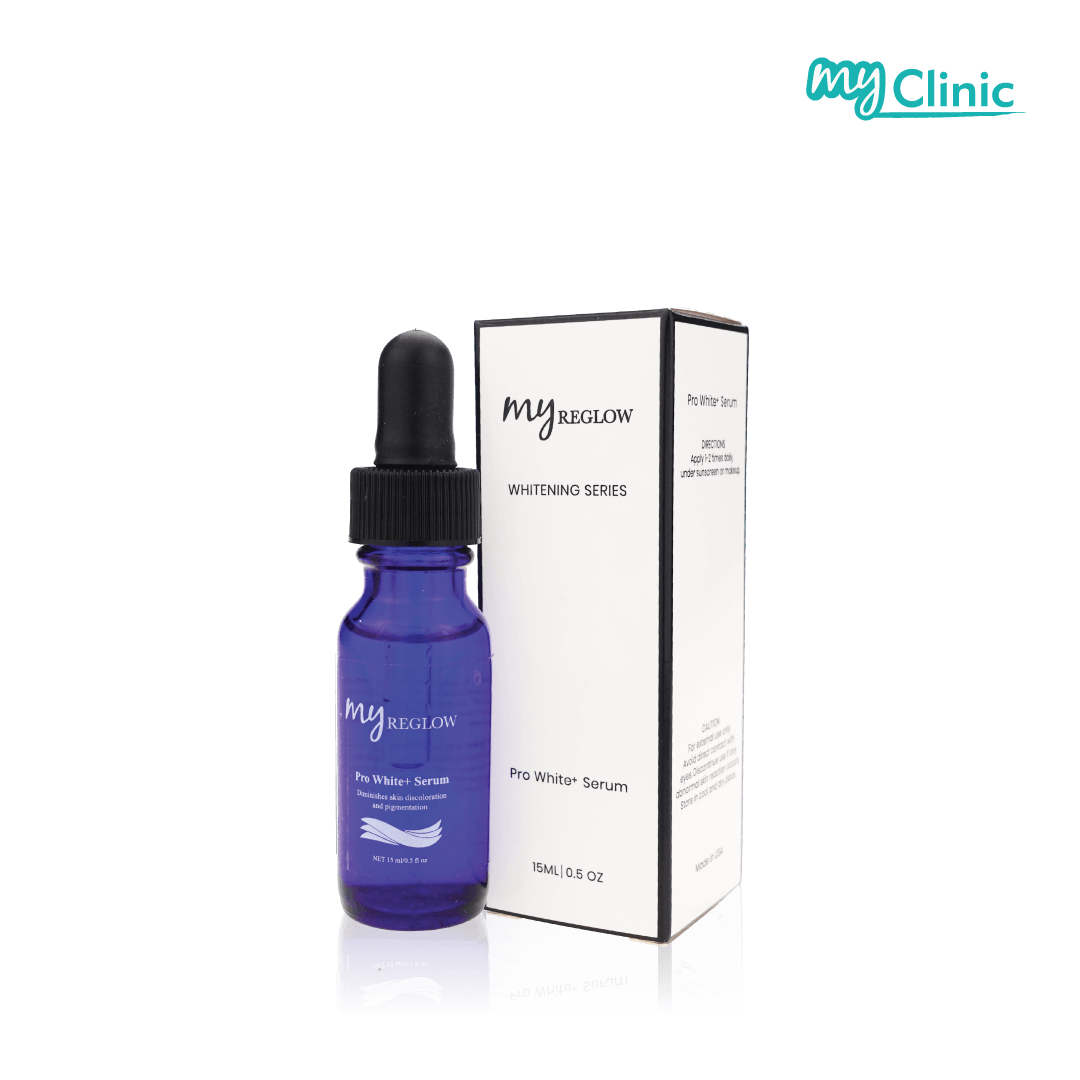 MyReglow Pro White+ Serum
RM 380.00
Improves skin discoloration with Alpha Arbutin, Kojic Acid and various natural whitening agentsIt effectively addresses melasma and post inflammatory hyperpigmentation (PIH), strengthens self regenerating capacity of the skin, soothes irritated skin and provides antioxidant protection. Can be used as long-term whitening products.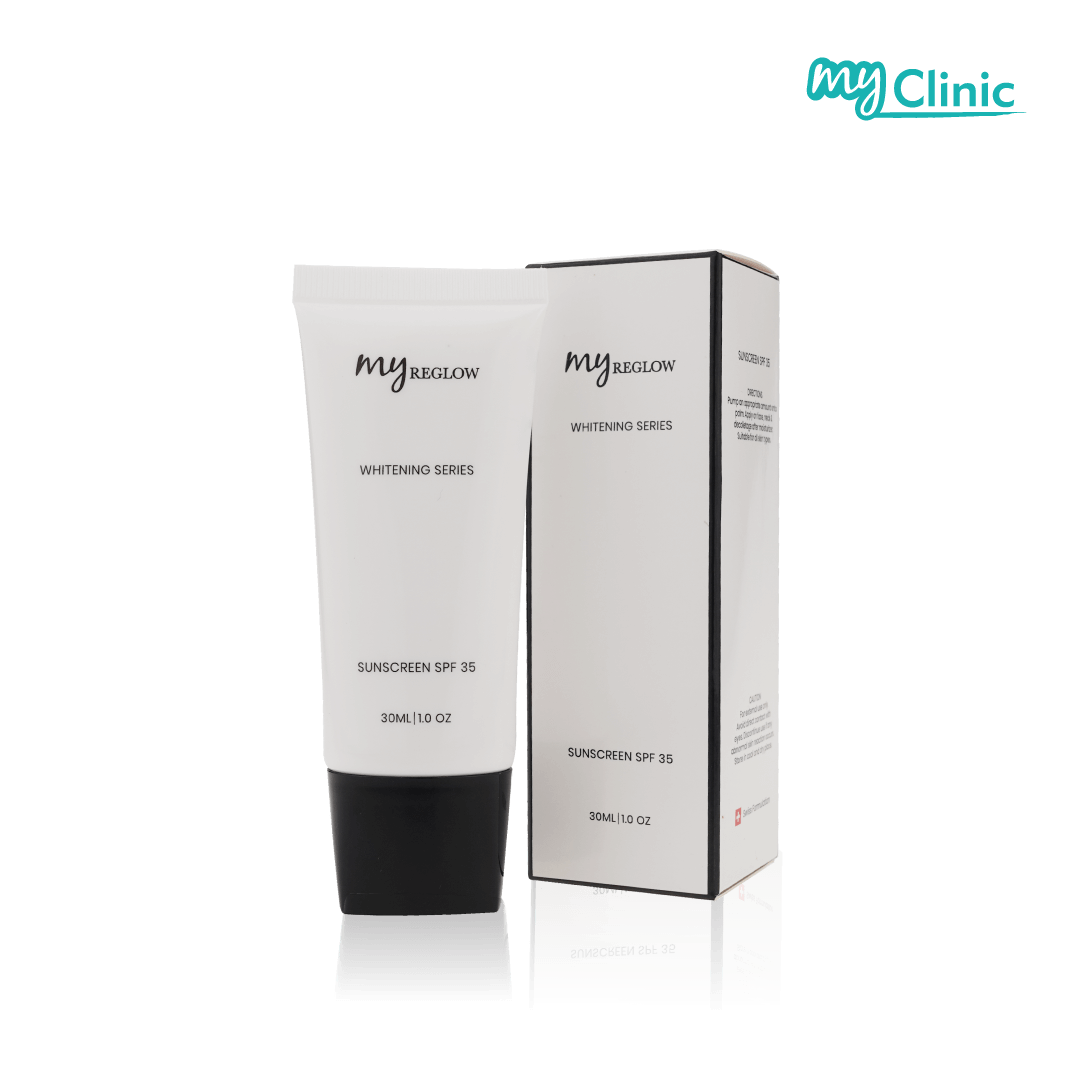 MyReglow Sunscreen SPF35
RM 240.00
A lightweight SPF 35 sunscreen that protects the skin against UV rays that could cause heat-aging and dryness.
The sunscreen SPF 35 contains Hammamelis Virginiana Water and Olea Europaea Leaf Extract which is used to preserve the skin's moisture and shield the skin against potentially harmful ultraviolet rays.