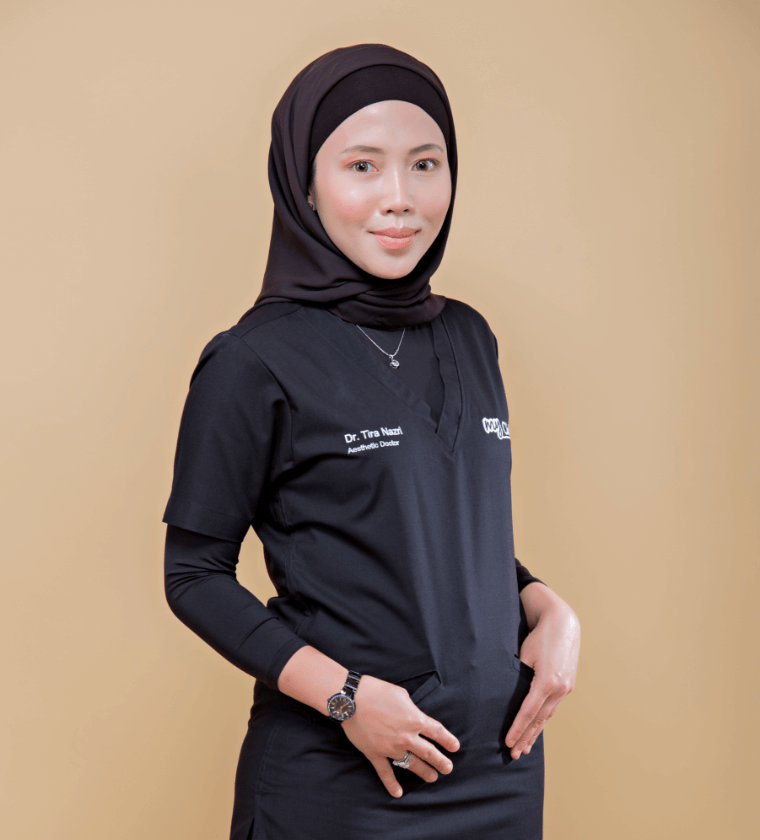 Dr Nor Athirah Ahmad Nazri
Dr Nor Athirah Bte Ahmad Nazri obtained her medical degree (MDUKM) from University Kebangsaan Malaysia. During her final year in medical school, she was attached under dermatology clinic HUKM for Medical Undergraduate Scientific Research Meeting (MUARSM) she did research on Atopic Dermatitis and Vitamin D deficiency. As she developed Interest in Aesthetic Medicine she become member of American Academy of Aesthetic (AAAM) Medicine and obtained postgraduated qualification in Aesthetic Medicine from American Academy of Aesthetic Medicine in 2016.
After completing her medical degree; she began her medical career training in wide range of specialties ( General Medicine, surgery, plastic surgery, obstetric and Gynaecology, orthopaedic , Paediatrics, Paediatrics Dermatology and Anaesthesia) at Hospital Kuala Lumpur. After the housemanship training She was posted to Hospital Enche Besar Hajjah Khalsom, Kluang Johor as surgical medical officer. During the years of training she developed more Interest in Aesthetic medicine.