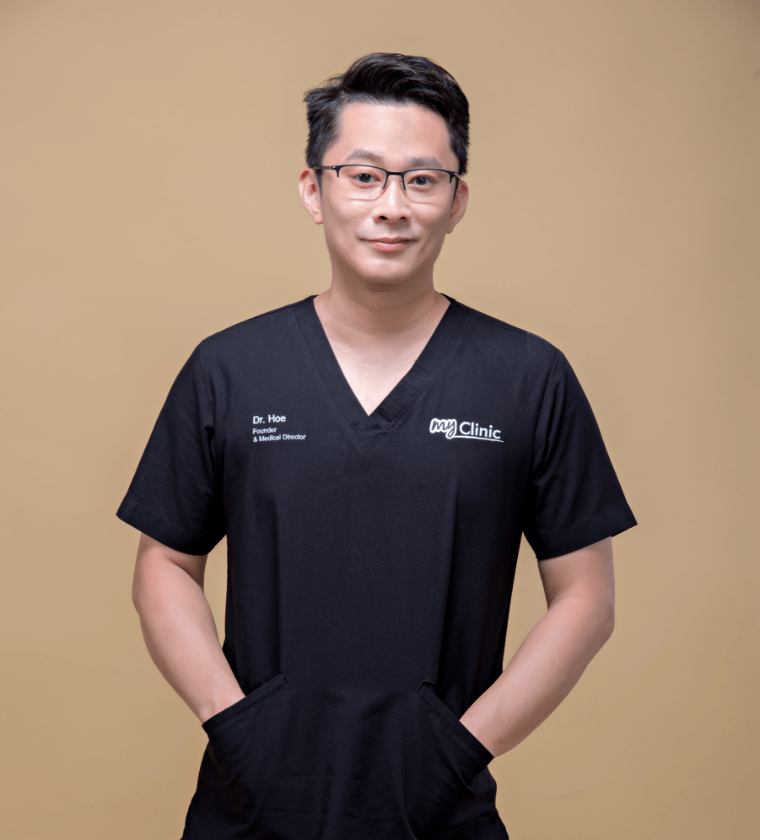 Founder and Managing Director
Dr. Hoe Yut Hung is the founder and medical director of MyClinic. He started off by obtaining his Bachelor of Medicine, Bachelor of Surgery (MBBS) medical degree from Manipal Academy of Higher Education, India in 2005. He furthered his studies and secured a post graduate Diploma in Dermatology from the renowned Cardiff University, UK in 2009 followed by a Diploma in Aesthetic Medicine from the American Academy of Aesthetic Medicine, USA.
Having to work with many dermatologists, Dr Hoe has vast experience in diagnosing and treating skin diseases. He developed a passion for aesthetic medicine since undergraduate days and had the privileged to work in one of the largest Aesthetic centre in Malaysia for many years. Dr. Hoe believes in aging gracefully as health and wellness begins from within. He has extensive knowledge on stem cell and placental therapy and appeared in the media for acne treatment and applications of lasers recently.