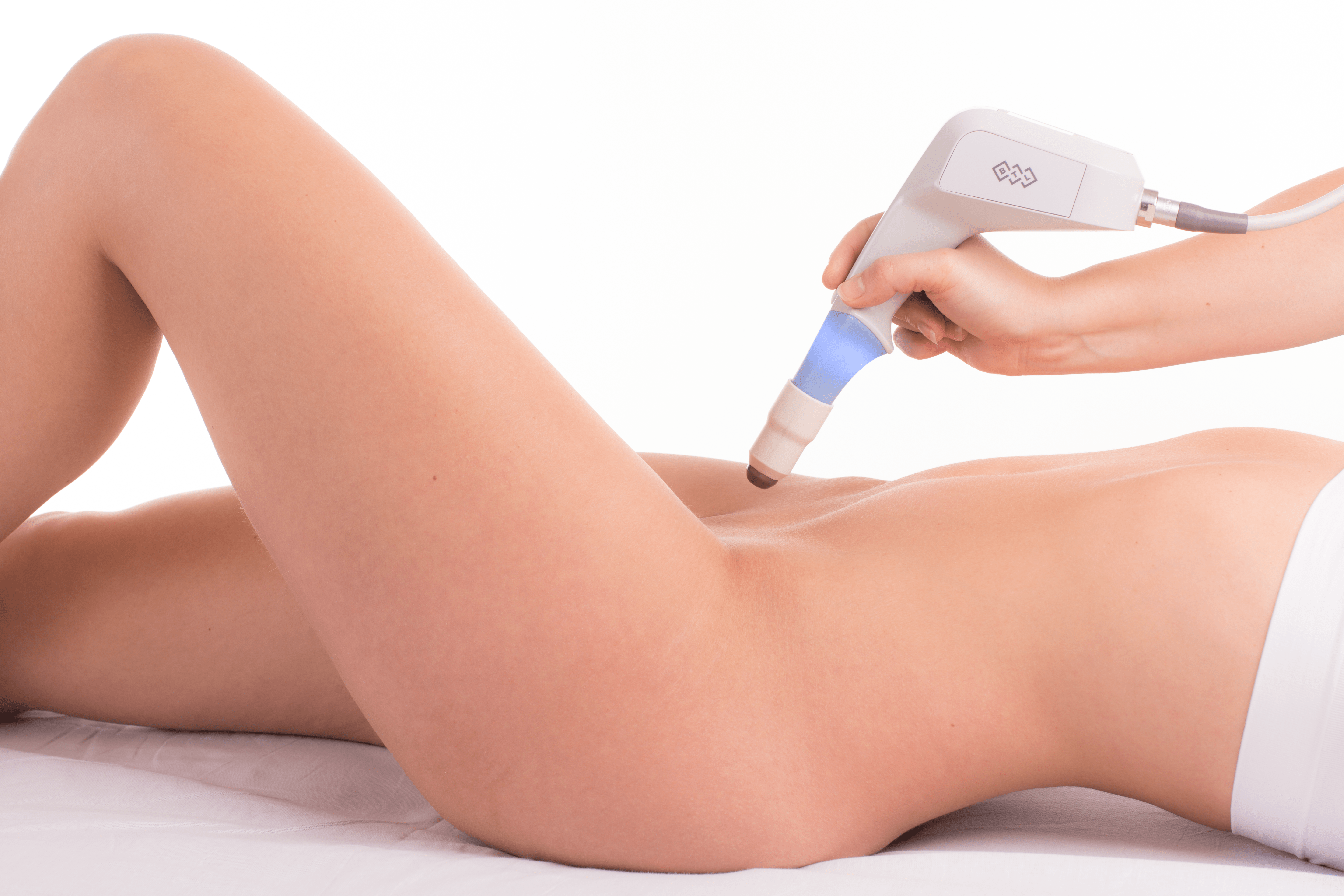 Courtesy of BTL Aesthetics
What is Ultra Femme 360TM?
Ultra Femme 360 is the first of its kind introduced by cosmetic industry leader BTL Aesthetics. The device uses a groundbreaking 360-degree radiofrequency heating system. Ultra Femme 360 uses two attachments to address internal and external structures of the vagina.
How Does Ultra Femme 360TM Work?
The Ultra Femme 360 device delivers precise, controlled radiofrequency energy to target areas. The energy disrupts old collagen fibers and enhances blood flow to encourage the production of new collagen. Following treatment, the body replaces the old, damaged collagen with healthier fibers.
The Ultra Femme 360 system can be used to:
Plump the labia majora
Tighten the vaginal canal
Tighten the vaginal opening
Boost blood flow to the clitoris
Improve orgasm
Improve vaginal dryness
Vaginal rejuvenation improves stress incontinence
Stress incontinence is the unintentional loss of bladder control following physical movement or activity, such as coughing, sneezing, laughing, or heavy lifting. It can have a significant impact on your quality of life, causing embarrassment and interfering with your social life and leisure activities.
Stress incontinence is more common after childbirth and as women age, since the pelvic floor muscles can become weak due to pregnancy or menopause.
You may be surprised to know that you can reduce the symptoms of stress incontinence without surgery. Ultra Femme 360 vaginal rejuvenation stimulates the skin and muscle to create a tightening and toning effect. The radiofrequency energy stimulates deep within the vaginal tissue, resulting in an improvement in stress incontinence.