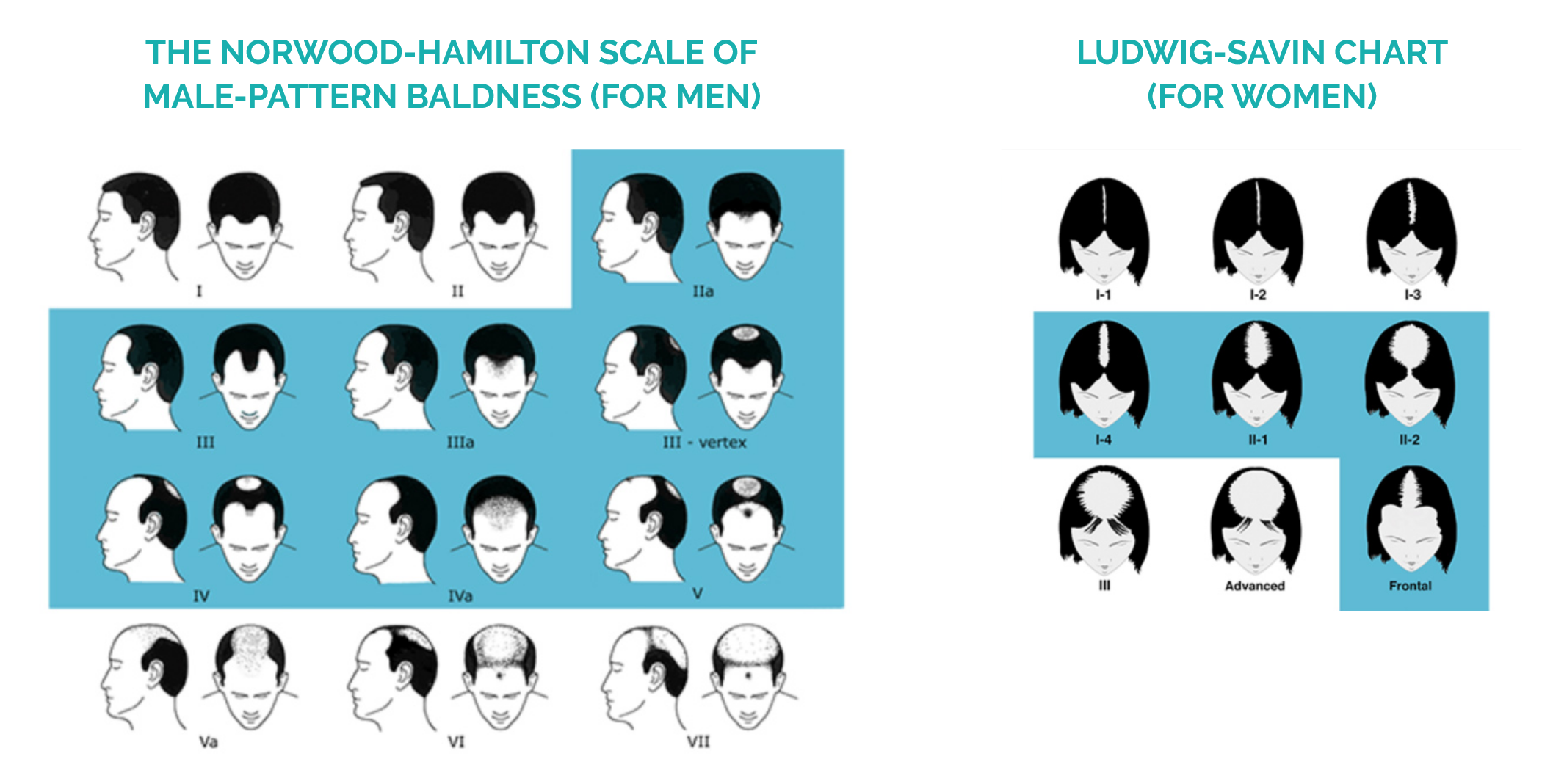 Noticing hair is getting thinner on certain areas of your head? A receding hairline? Excess hair breakage when washing your hair? Noticed your family members are also having hair loss?
If you answered 'Yes' to the above questions, you might be having hereditary hair loss ( Androgenetic Alopecia ), a common cause for hair loss in both men and women.
In men, hair loss will begin in the temple area and recedes to form a typical 'M-pattern' hair loss ( male pattern hair loss ). Left untreated, it will progress up to the top of head and in severe cases, may lead to complete baldness. In women, the hair loss would not result in receding hairlines, but overall thinning of hair.
There are oral and spray medications available for treatment, but are only effective when treated in the early stages of hair loss. In the later stages of hair loss, the most effective treatment will be hair transplant using the FUE method.
At My Clinic, our doctors are trained and experienced in the field of hair transplants to help you regain your hair volume and your confidence. We are committed to achieve the best results to give you the desired hair growth density.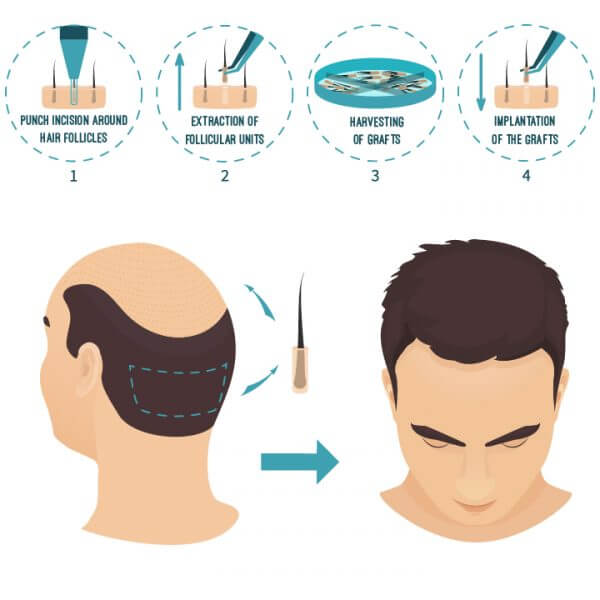 Follicular unit extraction ( FUE ) is a method of removing groups of hairs ( follicular units ) from a donor site ( hairs at the back of the scalp area that are resistant to hair loss ) to be transplanted on the bald area. A small specialized punch device tool ( 0.6 – 1.0 mm diameter ) is used to extract the hairs. Because of the small size of the punch device, it leaves minimal trauma and minimal scarring which is not noticeable once healed.
The whole process is done under local anaesthesia and almost completely pain free.
Healing takes 1-3 days with minimal redness and swelling over the treated area. With a short recovery time, most patients are back to normal activities the day after.
The new hairs will grow within 4 months after the surgery, and will continue to grow throughout the next 10 – 15 months.
Receding hair line will be treated leading to the appearance of fuller and denser hair
92 – 98% successful transplantation rate leading to thicker hair volume
FUE can also be done to enhance hairs on other areas of the body:
If you suffer from hair loss, the best solution is to treat early. Remember- treating hair loss at the early stages makes a difference, as you can halt the hair loss process from entering into the late stages. Consult with My Clinic doctors to discuss the condition and the possible treatment plans available.
Feel free to contact any of our branches to inquire more about our FUE hair transplant procedure.