What is Emface: A Fresh Approach to Looking Younger
Emface Treatment is a new way to make the skin and face feel younger. It uses advanced Sync RF and HIFES™ technologies to make facial skin better and muscles tighter at the same time. This combination helps reduce wrinkles and gives a natural facial lift. And the best part? It only takes 20 minutes!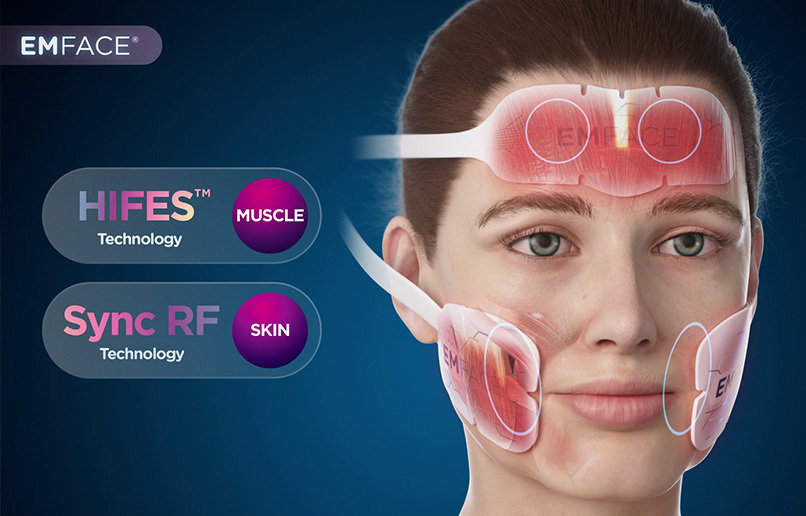 Courtesy of BTL Aesthetics
Emface is unlike any other facial treatment you've encountered. This non-invasive procedure involves the synchronized emission of Sync RF and HIFES™ energies, to enhance collagen and elastin production while toning delicate facial muscles – all in one go. Imagine the power of a more youthful and lifted appearance – all without needles and in just 20 minutes.
Dual Therapy Delight


 

Experience the combined benefits of synchronized RF and HIFES™ energies, treating both your skin and muscles at once.



Needle-Free Bliss


Embrace a non-invasive treatment without any downtime, allowing you to return to your activities with a radiant glow.



Hands-Free Efficiency


Once the applicators are in place, the procedure operates independently, giving you a seamless and hassle-free experience.



Effortless Full-Face Treatment


 

In just 20 minutes, your skin is revitalized and your muscles toned, leaving you with a refreshed and youthful appearance.